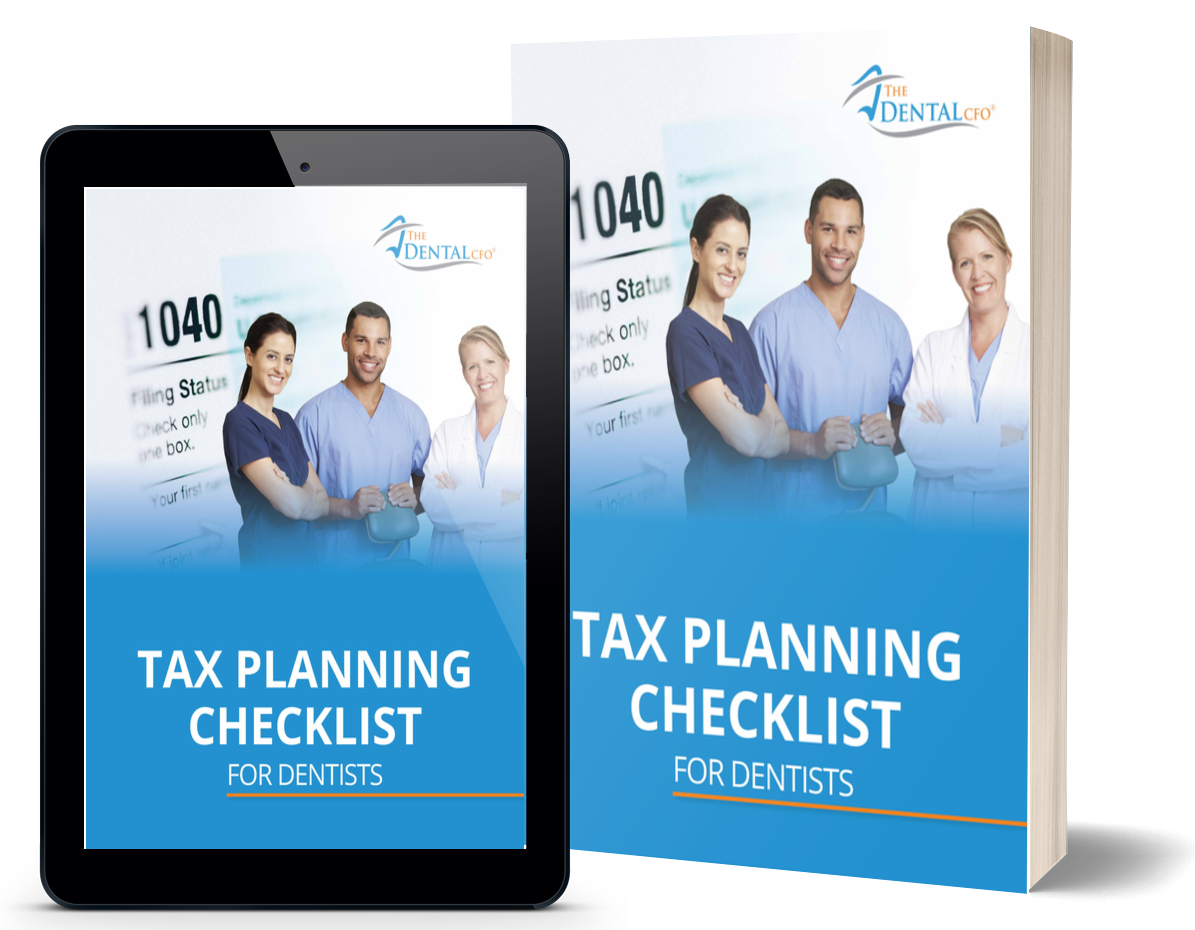 Your Tax Planning is About to Get Easier
Download the Tax Planning Checklist for Dentists to get a breakdown of tax considerations, required documentation, tax tips, and questions to ask to ensure you're maximizing your deductions year over year.
At The Dental CFO, we want you to succeed and breathe easier knowing you're doing all you can to owe less and stress less come tax season.
We've created a Tax Planning Checklist for Dentists to guide you through considerations, best practices, and questions to ask to help minimize your tax burden. This checklist comes complete with deduction considerations and tax planning best practices around:
Equipment Purchases
Office Building Updates
Health Savings Accounts
Retirement Contributions
Company Car Deductions
Investment Deductions
Cryptocurrency Transactions
+ MORE
Complete this short form to receive your copy of the "Tax Planning Checklist for Dentists." You'll immediately see your download link, and we'll also send a backup copy to the email address you provide. Fill out the form to begin minimizing your stress and maximizing your deductions!